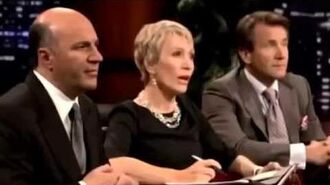 Barbara Corcoran is one of the two female Sharks on Shark Tank. She is known as the Manhattan waitress whose successfully took a $1000 loan to start The Corcoran Group. She went on to become a top New York real estate investment entrepreneur.
Barbara has ponied up her own money and invested in twenty-two businesses, competing to make those deals for all to see, then shepherding them to success.
Some of her most popular investments include Daisy Cakes ,Tom and Chee, PiperWai deodorant, and Bee Free Honey, just to name a few.
Ad blocker interference detected!
Wikia is a free-to-use site that makes money from advertising. We have a modified experience for viewers using ad blockers

Wikia is not accessible if you've made further modifications. Remove the custom ad blocker rule(s) and the page will load as expected.